Fire up the grill and get outside with these house staples!
Forbes Meat Company of Tucson, Arizona is a whole animal butchery, specializing in custom processing. From sausages to steaks, seasoned and grill or oven ready meats, we are your sustainable butcher.
We provide various farmers markets, direct customers, and locally owned and operated restaurants with mouth watering provisions like you've never seen, and now we're bringing it direct to your home.
Our thoughtfully catered charcuterie boxes, take-and-make meals, and fully cooked meal boxes contain sustainably and responsibly sourced, global ingredients packed with the most flavorful local spices from Arizona farms. Try one today or grab a butcher box of proteins and staples to make your own at home.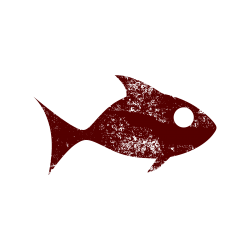 We select seafood from coastal waters of only the best quality and freshness. Forbes Meat Company has a rich history of California fish mongering and has created a unique channel for seafood direct to Tucson from fish markets.
What Tucson says about us...
If you know the difference between a proper butcher and a grocery store meat counter, this is your spot.
Ben and his staff are truly amazing, they go above and beyond for every order with their hand selected meats! Looking for the highest quality meats here in Tucson? Look no further!! Best Quality! Best Staff! Best Butcher!
Their brat and sausage selection is insane and the flavors are wonderfully bespoke. I was able to get a fresh goose over New Years and gave a gift card for Christmas! I got the impression back then that I should come back and explore more once the holiday madness had settled. And boy am I pleased that I did!
Best meat in town! Also love the sausages they make in house so many different flavors and all great!
Outstanding. (By god, the sausage selection exceed every dream.)